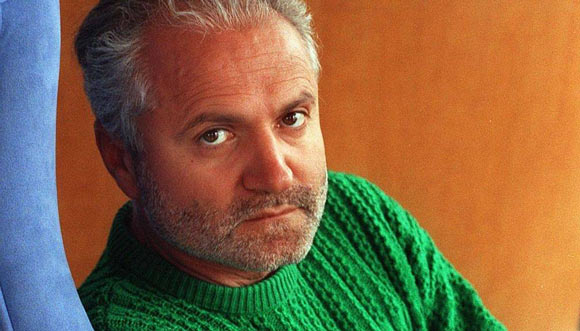 Giovanni (Gianni)Maria Versace lived in this world from 1946 until 1997. He was born in Reggio Calabria, Southern Italy. He was nurtured along with his sister Donatella and brother Santo in a house with their mother and father. Gianni had another sister named Fortunata, but she died young from an infection.
Gianni's mother was a dressmaker, she owned a workshop for sewing and had twelve seamstresses. He began his initial training from this small place. When he was twenty-six years old, Gianni moved to Milan to work in the fashion field, after he gained education in architecture.
In the 1970s, his weave work attracted Genny and Callaghan headhunters. He was hired there to design lace and leather collections. After a few years, Gianni was impressed by his own success, hence launched his debut signature women's line in Milan at Palazzo della Permanente Art Museum. The same year, his introductory fashion show also happened. Then he presented his menswear range and later joined Jorge Saud, who later became a partner with Giorgio Armani. In 1978, Gianni opened his first shop in Via della Spiga, Milan. The designer gained inspiration from abstract, Greek and Ancient Roman art as well as from Andy Warhol.
As far as his personal life is concerned, he was openly gay and met Antonio D'Amico, a model and his partner in 1982. They remained a couple until Gianni was murdered. Versace left D'Amico with a lot of money, more than 50 million lire. In addition to this, his boyfriend was allowed to reside in any of Gianni's homes in America and Italy. However, in reality the case was a little different since Gianni's family overtook his earnings. D'Amico then started his own business.
Gianni loved his family, his nephews and nieces: Francesca, Antonio, Daniel and Allegra. He was very close to them and enjoyed spending time with his brother's and sister's children.
Gianni was involved in several screen productions, as a designer as well as an actor. He was selected for acting in Look (television show) in 1994, VH1 Fashion and Music Awards (movie) in 1995, Catwalk (documentary film) in 1996, and Spice World in 1997. Gianni designed costumes for A Life Less Ordinary, Ballet for Life and VH1 Fashion Awards in 1997; The Birdcage, Mad Dog Time, and Shakespeare Shorts in 1996; Judge Dredd, Magic of David Copperfield XVI: Unexplained Forces, Showgirls, and To Wong Foo, Thanks for Everything, Julie Newmar in 1995; Kika, and Born Yesterday in 1993; Cin cin, and Once Upon a Crime in 1992;  Vacanze di Natale in 1991; and several more.
In 1997, Gianni Versace was shot dead near his house in Miami Beach. He had returned from a morning walk at the time. Usually, an assistant accompanied Gianni whenever he left home but that morning Gianni decided to go out by himself. After police investigation, it was discovered that a man named Andrew Cunanan murdered Gianni using a gun and eight days later he shot himself with the same weapon. The reason behind this tragic death of the well-known designer remains unknown to the police and to the world. Gianni's corpse was cremated and his family was given his ashes.
In September of the same year as Gianni's death, it was announced that Jorge Saud and Santo would become the CEOs of Versace's company. Apart from this, Donatella became the new design head.