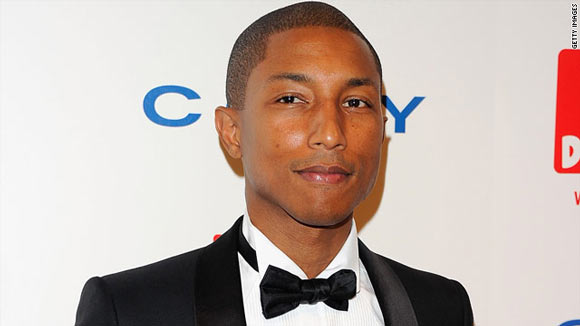 Pharrell Williams mononymously known as Pharrell is an American rapper, songwriter and singer, record producer, drummer, and fashion designer born on 5th April 1973 in Virginia. He is the drummer and lead vocalist of N.E.R.D a hip hop, funk and rock band which he created with Shay Haley and Chad Hugo. In addition, he and Hugo created The Neptunes, a record producing company that creates R&B, hip hop and soul music. As part of this, Williams has worked for a variety of musicians and earned Grammy Awards as well. Currently, he owns a media enterprise, i am OTHER, which involves music, art, entertainment and fashion under one umbrella. Furthermore, Williams co-founded apparel brands Ice Cream Clothing and Billionaire Boys Club.
Williams has always stated that there are no direct inspirations that influence his work, he only admires the works of musicians, like J Dilla, Donny Hathaway, Q-Tip, Rakim, Stevie Wonder, Rakim, Marvin Gaye and Michael Jackson. However, there was a point where Williams realized that music is art when he encountered with People's Instinctive Travels and the Paths of Rhythm, an album by A Tribe called Quest's in 1990.
Although Pharrell Williams is recognized worldwide for his music, his fashion lines are also very popular. He owns boutiques on West Broadway in New York. In 2008, he was the co-designer of a line of glasses and jewelry for the renowned brand, Louis Vuitton. In 2005, Williams was voted by Esquire as the world's best dressed male.
Apart from clothing and accessories, Williams has designed furniture with Domeau & Pérès and Galerie Emmanuel Perrotin. Williams has also taken part in producing artwork. In 2009, he revealed a sculpture in collaboration with Takashi Murakami at Art Basel.
Two years later, he served as Karmaloop TV's Creative Director alongside Greg Selkoe and Katie McEnroe, CEO/ founder and former president of MC. The same year, he launched i am OTHER, his channel on Youtube. It was an initiative to participate in the website's hundred million dollar original channel proposal. He also co-composed for The Amazing Spider man 2 with David A. Stewart, Michael Einziger, Johnny Marr and Hans Zimmer.
He is married to Helen Lasichanh, a designer/model in October 2013. They gave birth to a boy in 2008, named Rocket Man Williams. The song in Despicable Me called Rocket's Theme was written to honor his son.
His personal life is covered with interesting dimensions. Since he is a fan of Star Trek series, he uses the Vulcan salute consistently in his record label, Star Trak. He also likes the works of Carl Sagan, a science professor and astronomer. For him, Sagan was a genius. Apart from all the things he admires, Pharrell Williams is a great skateboarder.
Williams actively works for charity purposes. He is constructing an after school centre in Virginia Beach for thirty-five million dollars. Moreover, he owns a charity foundation, From One Hand To Another, for young people aged between seven and twenty. The organization supports individuals living in communities at risk around the country. In an interview for GQ, Williams defined himself as Christian on paper and a Universalist otherwise.
Pharrell Williams has been the recipient of many known awards, such as BET Hip Hop Awards, ECHO Awards, Grammy Awards, Annie Awards, MTV Video Music Awards, and MTV Europe Music Awards.