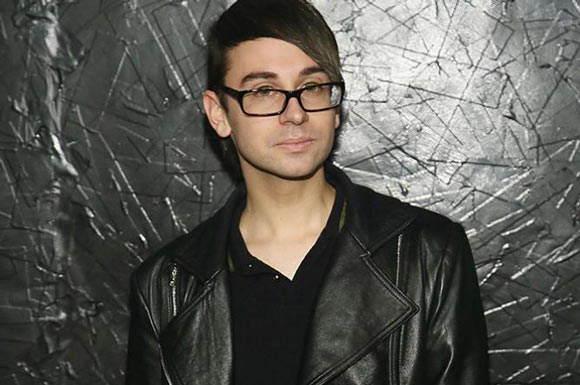 Youngest winner of fashion design show, Project Runway, Christian Siriano was born on November 18, 1985. Born and raised in Maryland, Siriano studied fashion design at the Baltimore School for the Arts.  With fashion designing being his passion from the very beginning, Siriano started designing clothes as soon as he turned thirteen and has never looked back ever since.
Siriano went to study in London at the American InterContinental University after being rejected from the Fashion Institute of Technology. He started his first apprenticeship at Vivienne Westwood after being recommended by a teacher and later joined Alexander McQueen, his all time favorite designer for his second apprenticeship. He relocated to New York after completing his graduation. The young fashion designer earned his living in New York by working as a makeup artist and a private wedding gown designer along with an internship at Marc Jacobs. Siriano's lady luck shined down upon his when he auditioned for Project Runway and got selected to as a contestant. He was the winner of four challenges on the show, the most number of challenges ever to have been won on the show, Siriano made it to the finals. He won a spot at the New York Fashion Week where he got to present his collection; a collection of couture inspired by musketeers. He won the finale of the fourth season on March 5th, 2008 and received $100,000 to start his own label and an exclusive spread in Elle Magazine.
Siriano soon completed designing outfits for the launch of his label, Christian Siriano which made its debut at September 2008's New York Fashion Week. His clothing line soon hit the rack of big retail stores like Neiman Marcus and Saks Fifth Avenue. Siriano's label generated revenue of well over $1.2 million in 2010 landing him a spot on the list of Top Forty Entrepreneurs under Forty by Crain. 2012 marked the opening of Siriano's first flagship store on Elizabeth Street, Manhattan. Fashionistas like Heidi Klum, Brad Goreski and Allison Williams graced the store launch with their presence.
Siriano's collection for Puma in 2008 marked the start of his mass market collaborations. In December 2008, Siriano collaborated with Payless ShoeSource to design a line of low priced handbags and shoes which hit the Payless stores 2009. He is also known for creating a fashion themed phone in partnership with LG called LG Lotus in February 2009. In 2011, Christian signed a deal with Payless to design the Gold Collection, a relatively high priced premium collection of bags and shoes. He also launched his own makeup line in partnership with Victoria's Secret, Christian Siriano for VS Makeup. His other collaborations were with Starbucks, Spiegel and O-Cell-O. Striking by Christian Siriano is another low budget line he designed for HSN in 2013. Accredited to the ground breaking success of his label, June 2013 marked Siriano's induction into CFDA.
Siriano also got a chance to create costumes for Disney's upcoming animation, The Pirate Fairy in January 2014 since Christian has always wanted to design costumes ever since he was a child. Siriano also published his book with assistance from Tim Gunn, Fierce Style: How to be Your Most Fabulous Self.
Celebs like Sarah Jessica Parker, Victoria Beckham, Emily Blunt, Christina Ricci and Heidi Klum are known to be few of Siriano's star studded client list.