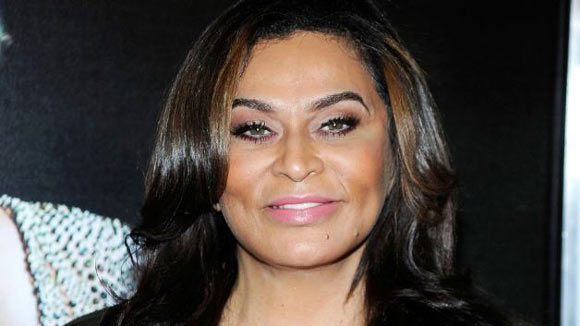 It is often a surprise to know people who are popular in their own fields yet their skills and capabilities are unknown to many who have known their relatives who rule the world with their own unique talents. Tina Knowles is no ordinary woman or designer, she is the mother of singers Beyoncé Knowles and not to forget Solange Knowles. She is Mathew Knowles's ex-wife, who managed Destiny's Child, Kelly Rowland and Beyoncé until 2011. Other than being the proud mother of talented musical artists, she is eminent for her House of Deréon, as well as for Miss Tina by Tina Knowles – two fashion brands that she owns.
Tina was born in the southern region state, Louisiana. She's the daughter of Lumis Albert Beyincé and Agnès Dereon and her ancestors have come from Ireland, France and Africa. Tina rose to prominence as a designer when she was creating costumes for Destiny's Child, which was an American R&B musical band of girls. During the early years of Beyoncé's career, when the group was short on money, Tina made outfits for the members when they performed in events or on stage.
After discovering that her husband, Mathew Knowles, is having an illegitimate affair with Alexsandra Wright (actress), Tina filed a divorce in 2011 which took as long as two years to finally get accepted in 2013.
After the decision she made about separating from Mathew, Tina had all the time to focus on her fashion career passion plus her daughters and perhaps it became a need to launch her labels since people gradually began to admire her designing.
Once many people saw the clothes that Destiny's Child were wearing, people began asking Tina's daughter where she got those costumes from since each was one-of-a-kind and very stylish and chic. This was the reason that Tina along with her daughter began a clothing label. Not only does Tina use her own ideas to create clothes, she also keeps in mind her daughter's style and taste. However, when the group became more successful and popular, they gradually stopped relying on Tina's fashion since they could afford top-notch designers.
For the print media advertisements for House of Deréon, Solagne Knowles (actress and singer) has been featured representing the brand and all that it offers. Moreover, Tina along with her daughters has appeared in advertising campaigns for their label.
Tina Knowles is the one who guides her daughter's in their career path and expands the Knowles's business with new collections, such as Miss Tina which was premiered on Home Shopping Network.
Knowles is excellent at multi-tasking because not only is she a mother and a designer, she is also an interior designer, philanthropist, hairstylist and much more. Along with taking care of Destiny's Child wardrobe, she ran Headliners, her own beauty salon in Houston. In addition to this, she is known as a really good cook and some of her dishes have even appeared in 2008 during the wedding of Jay Z and Beyoncé. Since a young age, Tina has learnt how to make food for large groups of people and family. She is completely relaxed cooking for special occasions and the best part of it all for Tina is watching others love and enjoy her food.
Tina has always understood the importance of family, even though she is no longer with her husband but she keeps herself close to her daughters.