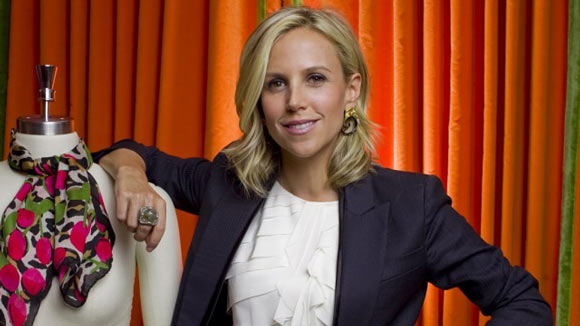 A talented and enthusiastic woman Tory Burch, born on 17th June 1966, is an American philanthropist, business woman and fashion designer who has won many awards for the designs she produced. She remained in the metropolitan area of Philadelphia from birth till her educational years. She's the child of Née Schapira and Ira Earl Robinson. Her father was a rich investor and mother is an ex-actress who had dated Marlon Brando and Steve McQueen. Burch studied at Rosemount's Agnes Irwin School and befriended Kara Ross. Her first working experience was in King of Prussia Mall at Benetton. Later, she graduated from University of Pennsylvania in 1988 majoring in art history.
She first married William Macklowe in 1993 but they divorced in a year. Between 1996 and 2006, she and J. Christopher Burch were married. Although they are divorced but she still uses his name. In 2007, she was dating Lance Armstrong. In the recent years, she's been with Lyor Cohen. Burch has three step-daughters and sons.
At the start of 2013, Forbes estimated Tory Burch being a billionaire. Previously, in 2005 she was given the Rising Star Award by the Fashion Group International for the best innovative concept of retail. Two years later, he was given Year's Accessory Brand Launch award by the Accessories Council of Excellence. In 2007, she was the co-chairperson of the spring gala of American Ballet Theatre. In 2008 she was the winner of American Fashion Designers' Council.
In addition to winning awards, she has also appeared as herself in television shows: Gossip Girl, 2009; and Fashion King, 2012.
After she graduated from college, Burch shifted to New York City and began working for a designer from Yugoslavia, Zoran. She also worked at Harper's Bazaar. Following this, she worked in advertising and public relation posts at Ralph Lauren, Vera Wang, and Loewe.
In 2004, she began her own fashion label, initially known as TRB by Tory Burch and later just Tory Burch. The company now has hundred stores around the world. Fashion collection by Burch is shelved at more than thousand stores in the world, including Bergdorf Goodman, Bloomingdale's, Nordstrom, Neriman Marcus, and Saks Fifth Avenue. Burch's flagship boutique is in Manhattan's neighborhood, NoLita.
In 2005, her collection was endorsed on The Oprah Winfrey Show by Oprah Winfrey. In 2009, minority stakeholders were added to her company.
Burch's style of fashion is described as preppie and bohemian. Moreover, her fashion lines have been known for versatility and comfort. Her trend was en vogue in 2007, so much so that people waited to buy her collection.
Apart from her fashion infused life, she has shown many times her love and care for humanity. In 2009, she established Tory Burch Foundation that envisioned to support women's economic empowerment in the United States via small loans for business, and for entrepreneurial and mentoring education. She is also a partner of ACCION USA. Moreover, she is among the board of directors at Memorial Sloan-Kettering Cancer Center. In 2008, Burch was honored at a luncheon by Colleague Helpers in Philanthropic Services.
She has celebrity admirers, such as Cameron Diaz, Jennifer Lopez, Hilary Swank, Uma Thurman, Oprah Winfrey, and Blake Lively.
Burch's inspirations come from her parents' unique style as well as from her love for travel, culture, music and art. All this is reflected in her collections. Bold hues, graphical prints and exclusive detailing are her brand's signature.