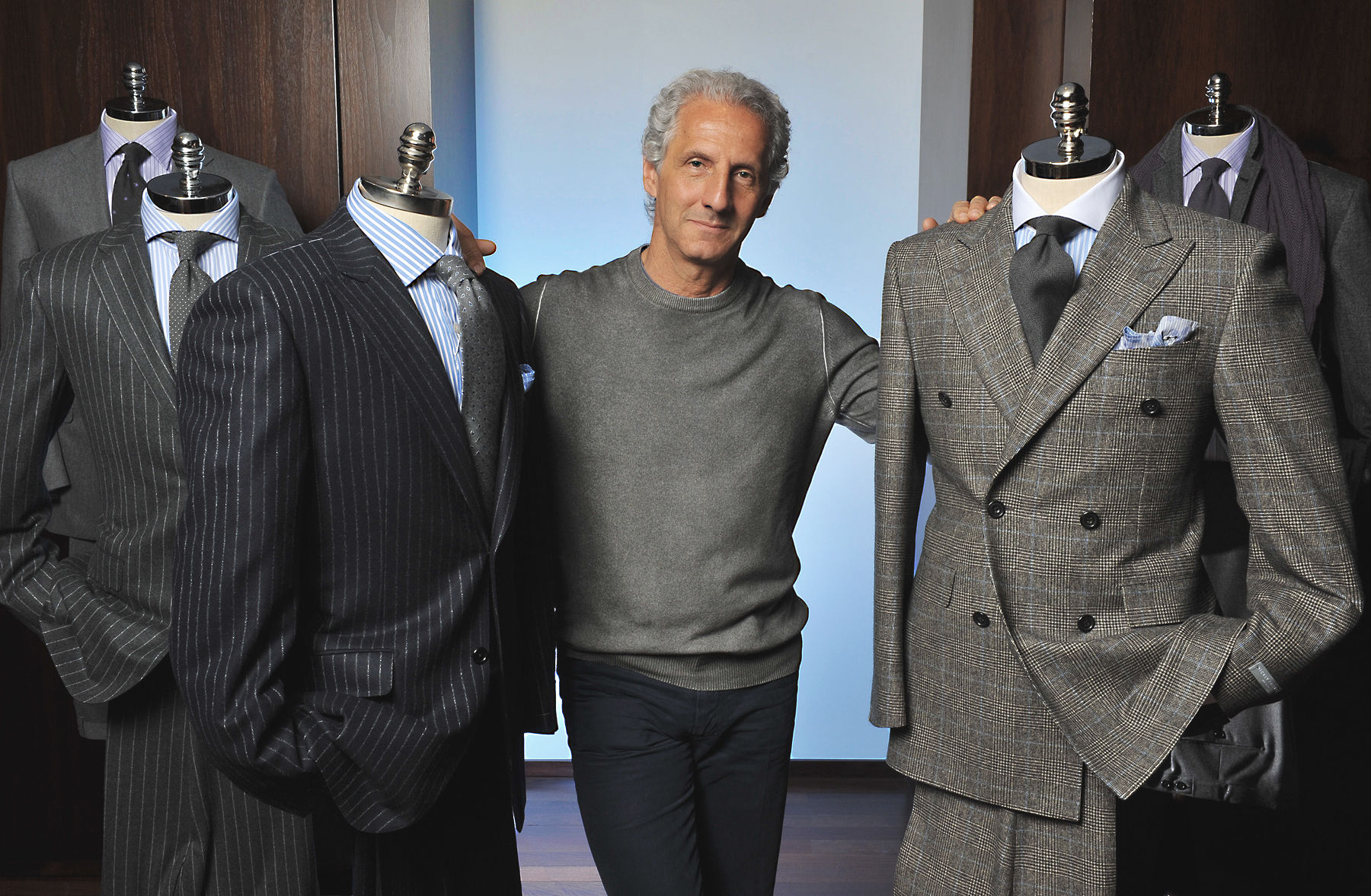 If the fashion industry were an ocean and fashion designers the fish, then Joseph Abboud would be the great white shark when it comes to designing high-end menswear in the American fashion industry. Hailing from Boston, Massachusetts, Abboud was born on 5th May, 1950 to a middle class family.  Menswear tailoring is deeply rooted in his genes considering that one of his ancestors once owned the largest men's tailored clothing company and his mother, Lila too, was a seamstress.
Joseph Abboud studied at the University of Massachusetts-Boston in 1972 and left for Paris to study at the Sorbonne. Joseph was only sixteen when he first experienced what the fashion industry was like when he started working for Louis Boston. It was in 1981 that Abboud started working at Ralph Lauren and worked there for a couple of years till he was made the associate director of menswear design which was Abboud's first major achievement.  Luck was on Abboud's side and soon he launched his own menswear label by the name of JA Apparel which later collaborated with GFT, USA. Saks and Bergdorf Goodman started selling his clothing line which was very popular among young men at that time. In 1991, he got a chance to work with fashion director Peter Speliopoulos. Joseph Abboud is known to have been the first designer who won the CFDA Award as the best menswear designer twice in a row. The year 2000 did not start off smoothly for him as Abboud had to sell his trademarks and name to JA Apparel. Four years down the line, the company was taken over by J.W. Childs Associates and Abboud had to part ways with his company.
Abboud tried to get back on track by launching his new line called Jaz in 2007 and also designed for Lord & Taylor Department store, his line of clothing – the Black Brown 1826 line in 2008. The very same year showed quite the much needed improvement when his stores opened up in China. 2010 was the year when Abboud was most powerful. He was the chief creative officer of HMX, the owner brands like Hart Schaffner Marx and Hickey Freeman. He was appointed the Chief Creative Director of Men's Wearhouse. The reason why he agreed to take the job was the incentive that the company would try to get back his old brand which would be a dream come true for Abboud.
It's not only designing that Abboud excelled in; he also wrote his memoir named Threads: My Life Behind the Seams in the High– Stakes World of Fashion in which he has written his life story on how he started his career in designing, the highs and lows that he faced in his bright yet risky career and his outlook on the fashion industry. He also mentioned some of the bitter experiences he went through due to racial profiling after the 9/11 attacks.
There's more to Joseph Abboud than being just a designer. He has also been an active member in raising awareness against breast cancer, the deadly disease that his mother and sister died of. Abboud has always been dedicated to the cause and has participated in fundraising events against battling breast cancer.
Celebrities like American musician, Wynton Marsalis, Tom Brokaw and Nomar Garciaparra, the former Boston Red Sox shortstop have been great fans of Abboud's menswear.