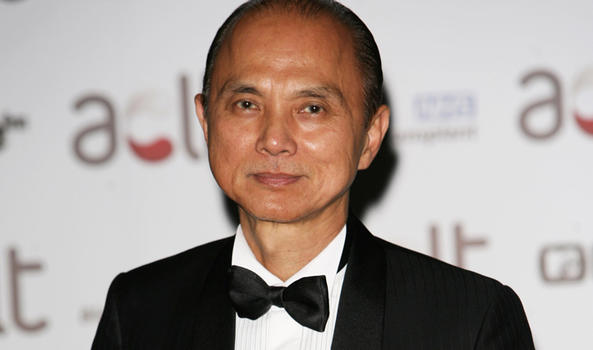 Jimmy Choo Yeang Keat is a Chinese-Malaysian fashion designer residing in London. He is known for his company Jimmy Choo Ltd that is recognized for its handmade shoes for women. Choo was born in a Malaysian Island Penang born on 15th November 1952, to a shoemaking family. His original name is Chow but on the birth certificate it was misspelled as Choo. Since the age of eleven, he has been interested in making shoes and he did so for himself. He was among the most outstanding students at Cordwainers Technical College, Hackney, from where he earned his graduation in 1983. In order to fund his education, Choo revealed that he worked as a cleaner at restaurants on a part time basis.
By 1986, Choo opened his first workshop in North London in an old building. His designs and craftsmanship were soon detected and acknowledged and he gradually became known internationally. He came to the pinnacle of worldwide fame when Vogue magazine dedicated eight pages featuring Jimmy Choo in 1988. Support in 1990 from Princess of Wales Lady Diana further boosted his career and image. She wore Choo's shoes everywhere she went. However, Choo's connection with Vogue proved to be instrumental in the growth of the brand Jimmy Choo. Despite the increase in popularity, Choo at the time was still running an undersized operation by producing only twenty hand-made shoes per week. Tamara Mellon of Vogue realized the potential in Choo's creations when she hired him to make shoes for the magazine's shoots.
In 1996, Choo and Tamara Mellon co-founded the well-known brand Jimmy Choo Ltd. The company produces the most classy and expensive shoes. Then onwards, Choo opened stores in New York and Los Angeles with Hollywood divas like Renee Zellweger and Julia Roberts adoring the collections.
In addition to the delicate and beautiful high-heels, Jimmy Choo also manufactures boots. The designer is not associated with the designing of shoes and instead concentrated his time and energy into the company's couture collection and that too by appointment only. Otherwise the London ready-to-wear line is under the purview of Sandra Choi and Mellon. Choi was trained under Choo and is the company's Creative Head as well as the niece of Rebecca, Choo's life partner.
Jimmy Choo's shoe designs are feminine, elegant and sensuous. He likes using crystalline hues, aqua, bright orange, fuchsia and drenches all sorts of luxurious fabrics in such colors. In addition to this, for his designs he has used an array of stones, from Swarovski to natural crystals having healing powers. His stilettos have been described as deadly and dainty. According to Choo, shoes can be both comfortable and attractive at a time.
Jimmy Choo shoes are worn by many popular celebrities, such as Madonna, Victoria Beckham, Halle Berry, Khloe and Kim Kardashian, Lindsay Lohan, Katherine Heigl, Cameron Diaz, Beyonce, Jessica Simpson, Kylie Minogue, and Jennifer Lopez.
Choo is currently involved in the planning, development and creation of a shoemaking educational institute in his homeland Malaysia. Today, the designer has returned to the roots of his craftsmanship at a shop in London where he produces hand-made shoes and the site acts as the headquarters for the brand's fashion design line. For him, education is a key to success in life and along with manufacturing shoes, he also teaches people how to craft deluxe footwear. He became the spokesman for British Council in an attempt to reach out to international students and he also became footwear education ambassador at London College of Fashion.